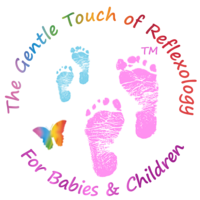 Gentle Touch Reflexology for Babies and Children
Reflexology isn't just for adults. Children and babies love it too!

Having witnessed first hand how reflexology has helped support my own children through times of illness and unrest, I decided to learn more about a very special technique called Gentle Touch Reflexology for Babies and Children and became a practitioner and instructor of this wonderful therapy.

Gentle Touch Reflexology uses the lightest of touch so that it is suitable for newborns all the way through to 16 year olds! It is focused around the baby/child and what they need and it is incredibly versatile meaning you can give a treatment almost anywhere.

Some of the benefits include:
aids relaxation
promotes a sense of calm
improves sleep
improves mood
additional techniques to help with teething and digestive issues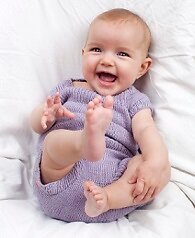 The Gentle Touch of Reflexology for Babies course
A wonderful, practical and informative 6 week course where you will learn the tools to help support your wellbeing and the basic techniques of Gentle Touch Reflexology to support your baby. The group course is available face to face in Broughton Astley and 121's are available in comfort of your own home. Suitable from 4 weeks to pre-crawling.


What we will cover on the course:

6 weekly sessions where you'll learn valuable tools to:
support your wellbeing
help you create a calmer, more positive mindset
carry out a gentle reflexology routine to support your baby
use techniques for a range of issues including digestive, colic, sleep and teething
enhance bonding between you and your baby

Plus, Plus, Plus: A foot and hand chart, a course booklet, downloadable meditations and grounding techniques for you to listen to and tea and biscuits!


Week by Week outline:
Week 1 – Introduction, self preparation and meditation. Solar plexus.
Week 2-5 – We discuss the common conditions and the reflex points to help!
Week 2 – Head including TMJ and pituitary plus grounding techniques
Week 3 – The spine and the peace point
Week 4 – Bowel sweep and stomach
Week 5 – Heel hold and kidney flush
Week 6 - Bringing it all together

All weeks will focus on giving you the tools to be confident at giving reflexology to your baby. You will be taught techniques to use on their hands and their feet. These techniques can also be used on yourself and your own family.

On completion of the course you will receive a certificate of attendance.


Dates
The121 course can be carried out at a date and time to suit you.

The group course will be carried out weekly 10.30 - 11.15 on the following dates:
19th April - 24th May
7th June - 12th July
Venue
The Cottage
Broughton Astley Village Hall
Station Road
Broughton Astley
LE9 6PT

Please note we are in a separate self contained building the opposite end to the village hall but using the same car park.


Cost

Group Classes - Group classes £69 for 6 weeks including drink and biscuits.

121 - Classes in the comfort of your own home. This will take place over 5 weeks and we can really hone in on specific areas where you may need additional support for your little one . Cost:£150


Bookings
If you would like to discuss this in more detail or to book, please get in touch using my email contact form or tel: 07935 598142.